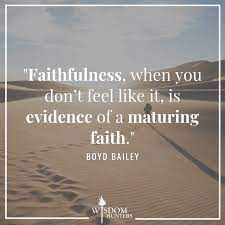 Scripture: Revelations 13:10 If anyone is to go into captivity,
into captivity he will go.
If anyone is to be killed with the sword,
with the sword he will be killed.
This calls for patient endurance and faithfulness on the part of the saints.
Observation: Patient Endurance and faithfulness are two things I lack. We are called to have these when things are very tough and yet I lack them when things are good. My Lord was patient when He waited for me to come to Him, if He wasn't I would have been burning in Hell a long time ago.
Application: I need to practice patient endurance and faithfulness with the people God surrounds me with. I need to stop and depend on God. The CIA ministry is putting on a Christmas party for military families and each day I get a little nervous about making it happen. I know God has called us to do it and when it is His idea I need to let Him work it out for His glory. This is a good time to build up my faithfulness to my God.
Prayer: Dear Lord guide your servant today and each day that I will have patience in my life and that I will have the faith to endure through all that comes before me. I do want this life to glorify you and use it to help open the eyes of those who don't know you yet. I give you this life as a living sacrifice, may it be holy and pleasing to you.