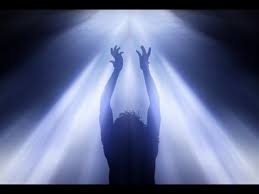 Scripture: Matthew 3: [17] And a voice from heaven said, "This is my Son, whom I love; with him I am well pleased."
Observation: I know God loves me and that I'm his child, but is He well pleased. There is no reason he should be. I don't give him enough time or bear much fruit in his name or trust in him totally the way I should. So when I see him what will he say about me? This is my child with him, I put up with, saddened, disappointed, or just look at me and turn his head.
Application: This life is not over yet as long as God continues to give me more days I can still try to please him. I need to stop living for myself however and live as Jesus did for our heavenly Father. Living a life that will glorify God so when the time comes I will know that he is well pleased with me.
Prayer: Dear Father help me be the child you called me to be. Take this laziness away and guide me down the path that will honor you. I do love you even though at times I don't show it draw me nearer and speak to me.