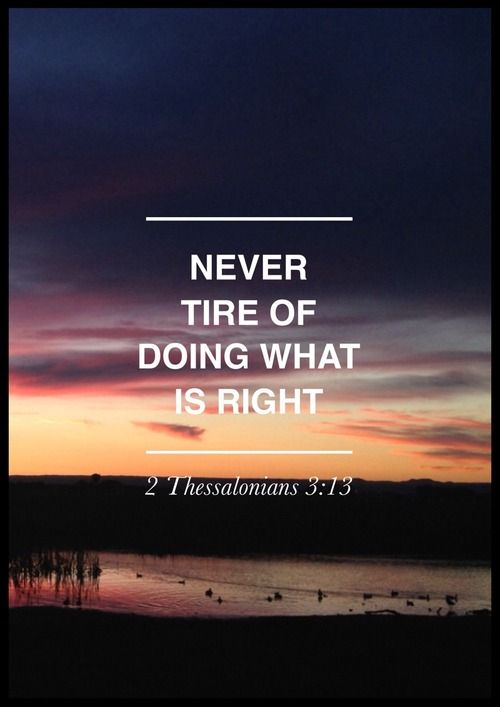 Scripture: 2 Thessalonians 3 [13] And as for you, brothers, never tire of doing what is right.
Observation: My problem is I'm tired and make excuses why I don't need to do anything. There is so much more that I can do but I get so lazy and try to justify it with excuses. I wake up tired and go through each day with so many thoughts on my mind that I tire myself out even more. I know what is right and even yesterday I went with the church to clean up the beach and evangelize. I stayed about 3 hours and went home, but I should have stayed. God places me in situations for a reason and I wonder if I hadn't left if there was someone He wanted to put in my path.
Application: My day should be full of things to do that are right and honoring to God. I need to be planning to do things like this Sunday we will do a BBQ for the Harvest Fest at church and I should be getting things together to do the Depression Class again this fall. So how much more should I be doing that is right. More than I can imagine. Most of my time should be doing things that honor God and I have a long way to go.
Prayer: My Lord I do want to serve you will all of my heart, but my flesh is always tired or self-centered. Help me accomplish the things of you. Give me the energy and will power to do what is right and that I will never tire of doing good.