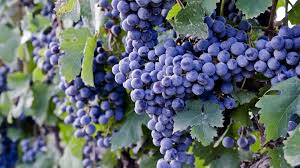 Scripture: Luke 13:8 Sir, the man replied, "leave it alone for one more year and I'll dig around it and fertilize it. If it bears fruit next year, fine! If not, then cut it down."
Observation: I'm sure that is where I was with God. He gave me so many chances that he must have been to the point of letting me go. Jesus took me after I received him and started to prune my sinful ways, fertilized me with his word, watered me with his grace, where now there is some fruit, some reason for me to be here. He hasn't stopped working in me and I pray before I go home that a harvest of fruit would be produced from this life he saved.
Application: To continue to allow God to work in me. To fight the laziness that stops me from honoring God and serving others. To make it a priority in my life to bear fruit for my Lord.
Prayer: Dear Lord empower me with the Holy Spirit that I will be able to do the things you desire me to do. That I will produce a harvest of fruit that you will be pleased you didn't give up on me.