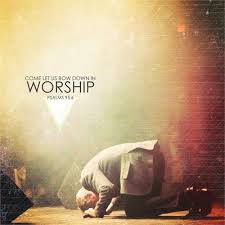 Scripture: Romans 7:18 I know that nothing good lives in me, that is, in my sinful nature. For I have the desire to do what is good, but I cannot carry it out.
Observation: That is how I feel most of the time that first nothing good lives in me that no matter how hard I try my sinful nature comes out and my thoughts are evil, but I want to do good more than anything. I want to honor God and serve him the way he deserves to be served. Even now we are doing an outreach to the homeless which I know will bless God and yet instead of being so excited that I will have an opportunity to honor my Lord I can't wait until it's over and I think about the sleep I will miss, how terrible am I?
Application: I need to realize why I am here, to serve God by serving others in his name and spreading the gospel of Jesus. I need to be in constant prayer that God can remove this sinful nature from me and continue to fill me with the Holy Spirit.
Prayer: Dear Lord give me strength to fight off evil thoughts and anything that is not from you. Your servant is weak and a sinner, help me be that man you want me to be in glory and honor to your name.