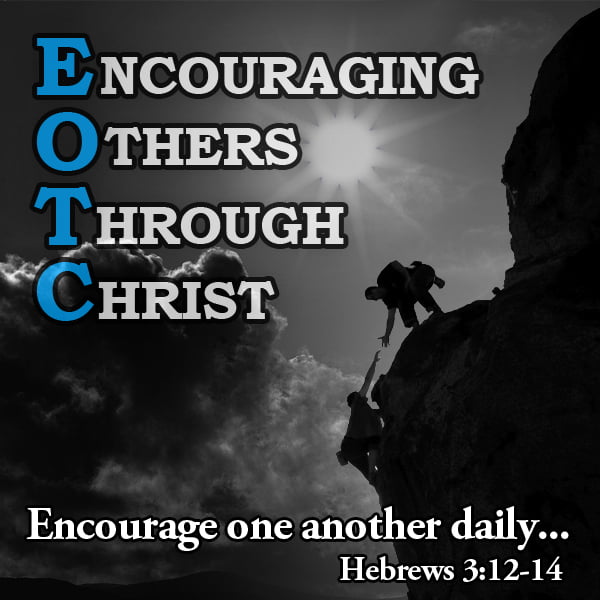 Encouraging Others
Scripture: Thessalonians 4: [18] Therefore encourage each other with these words.
Observation: That is a main role in the Christian life to encourage each other. So many places in the Bible it tells us to support each other, there is more strength in two then one. Barnabus was the encourager and Jesus set the example as He encouraged those that were around Him. Just yesterday God put on my heart to encourage Justin and guide him back to teaching and to call Anthony to encourage him and to let him know he is not alone.
Application: I need to seek out every opportunity to encourage others and I can only do that if my focus is not on myself but on others and God's desires.
Prayer: Dear Lord open my eyes to others today that may need to be lifted up and reminded of Your love.