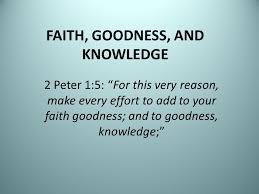 Every Effort
Scripture: 2 Peter 1: 5 For this very reason, make every effort to add to your faith goodness; and to goodness, knowledge;
Observation: I'm suppose to make every effort to improve myself as a Christian, to keep evil desires away from me. The list goes on to self control, perseverance, Godliness, brotherly kindness and love. To make every effort is for me to actually look for an opportunity to improve myself so that I may draw nearer to God.
Application: I need to take every opportunity to be a better Christian, a better man for God. As I grow in these things I will be more useful for God and will come closer to fulfilling my purpose in Him.
Prayer: Dear Lord soften my heart and open my eyes that I will make every effort to glorify you. Increase my faith and desire to do your will. May I glorify you.