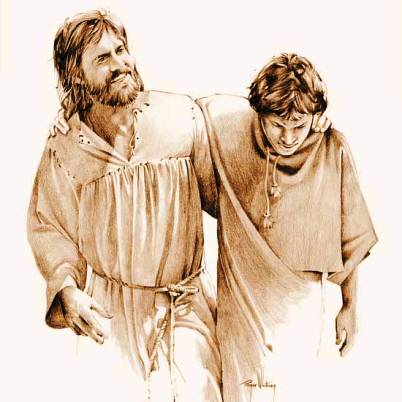 Being Jesus' Brother
Scripture: Matthew 12: [50] For whoever does the will of my Father in heaven is my brother and sister and mother."
Observation: That is my purpose to do the will of the Father at all times. I fall short of that goal and my thoughts for my will overrides the will of the Father more times than not, but besides pleasing God which is the ultimate pleasure I can also be Jesus' brother, how can I not want all of that?
Application: Before making any decision or doing anything I should ask myself why, is this God's will, will it please him and draw me closer to my true family. My focus when I get up in the morning is to do the will of God and plan out how to do that.
Prayer: Dear Father show me how to do your will, direct me in the things that will please you this day and each day that I'm here. Grow me near to you and show me the purpose you have created me for and then show me how to fulfill that purpose in glory and honor to your name.