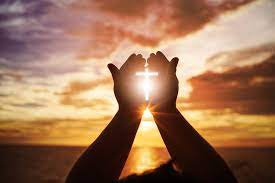 God Is My Encouragement and Hope
Scripture: 2 Thessalonians 2:16 May our Lord Jesus Christ himself and God our Father, who loved us and by his grace gave us eternal encouragement and good hope,
Observation: My encouragement must not come from the words of others but by my Lord's grace. There are so many motivational speakers trying to encourage us by this world And hope to get rich, but my hope must lie in the Lord that one day I will be with Him. I continue to hope for things in this world whether security, money or happiness and all of that is futile.
Application: Today I got up and joined some of my church family at the beach to help clean it up. I felt led and I picked up trash and talked to my Lord and even sang, "I Love You Lord" as I went along. I continued to think why I was there and tried to figure it out asking God what He wanted me to do. I grabbed some of the books I wrote and was going to pass them out, but only passed out a couple to people that went to church. I'm not sure I accomplished what I went there for, but at least I obeyed today and did what He asked of me. God is my hope and encouragement and I need to stay focused on that.
Prayer: Dear Lord I thank you for your grace and that I am saved and that you have touched my heart and mind that I don't think or act the way I use to. Help guide me and give me hope that I will accomplish all that you desire of me and that you would give me strength so that I don't quit. I love you so much help me run this race that I would please you.