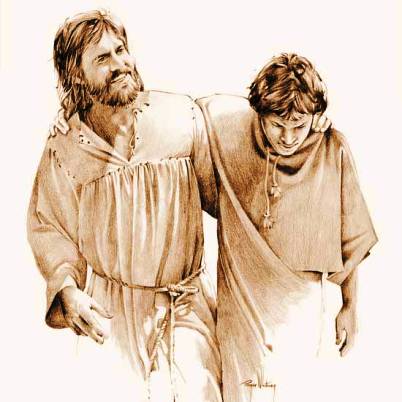 Our Burdens Are Too Heavy
Scripture Numbers 11: [14] I cannot carry all these people by myself; the burden is too heavy for me.
Observation: How many times have you said that your burden was too heavy to carry? I know I have said it way more than once. Most of my life has been spent in depression, because I felt living was too heavy of a burden for me. My testimony was the day I gave my life to Jesus was after a message on how Jesus died to take our burden upon himself. I thought about my life and how I kept adding to my burden and I couldn't take it anymore and when I heard that Jesus was there to help relieve me of all that I to carried I gave my life and burdens to Him.
Application: God wants to take everyone's burdens upon himself. My job is to tell others about this amazing revelation so that they too may give their life to the Lord and walk with Him as I did that wonderful day. To tell others this life was never designed to be lived alone and the burden of living was something that Jesus wants to share.
Prayer: My Lord thank you for loving me so much that you reached out to me and took my burden from me. Guide me now to help others relieve themselves of the burdens of everyday life and look to you for relief. May they live the life you have chosen for them and draw them close to you. Use your servant in any way you desire, I'm always at your service.