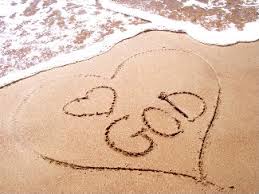 We're Never Satisfied
Scripture Numbers 16: [9] Isn't it enough for you that the God of Israel has separated you from the rest of the Israelite community and brought you near himself to do the work at the LORD's tabernacle and to stand before the community and minister to them?
Observation: It seems we are never satisfied. Even when I'm doing something for the Lord I'm still thinking about the benefits to me. I always seem to start wanting to honor God and give Him all the glory, but as soon as I get recognized the focus goes back on to me. I want the grander assignments from God where people will notice me instead of accepting anything the Lord may want of me.
Application: I need to remember that I don't deserve anything good and whatever I have is because of the grace of God. I need to be like Paul, content in all things and whenever an opportunity avails itself to give God the glory, that is what I need to do. I need to be more humble and to give more than I receive.
Prayer: My Lord and my God thank you for all that I have and all that I am. Humble your servant and give me a heart to be content in whatever I'm doing and wherever I am. May this life glorify you and not me. I love you, may that love be seen by others.