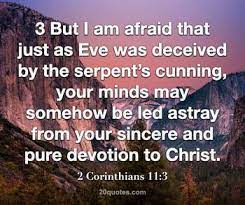 Depression of Old
Scripture Psalms 74:9 We do not see our signs; There is no longer any prophet; Nor is there any among us who knows how long.
Observation: This verse reminds me of when I'm depressed my mind is focused on the negative and I blame others for the way I feel. Sometimes we don't see signs because we are not looking in the right place. When you're down everything seems bad even though it might be one thing that is going wrong in your life. We focus on the bad and forget all of the blessings. In this verse God has performed so many miracles in the past and the sin of man has caused pain. Maybe if they focused on what God has done and thanked Him for all of His provisions and had faith that He will do what was right and that they would open their eyes and heart to what God is doing they may see those signs and rejoice with hope.
Application: Lately I've been feeling down focused on my job, looking at all of the negative things that are going on. Lately this dwelling on my work is destroying the rest of my life, my relationship with my wonderful wife, my ministry and my witness for my Lord and it needs to stop. I need to change my focus on what my Lord desires of me. He tells me he has come to give me life and life to the fullest. I need to follow Him and ignore the rest. I have a job to do and I need to rid myself of any distractions from that. There are so many positive things happening if I would just put my mind to the task that God has given me and ignore the devil. I need to be the prophet telling others what God has put on my heart.
Prayer: My Lord forgive me of my weakness and the way I turn from your will. Please give me wisdom and strength to fulfill the purpose you have me here for. Help me stay focused on the depression ministry and outreaches you place in my path and guide me to complete them in glory and honor to your name. I love you and my first desire is to please you, my Lord.